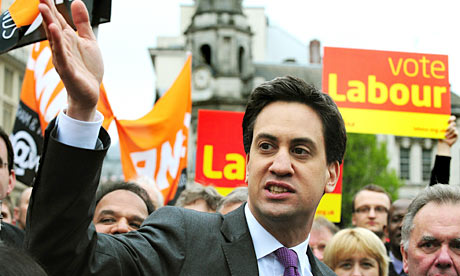 Recent Tory "splits" over Europe, over same sex marriage, over the future direction of fiscal policy and over the commitment to austerity have all been leapt on by the media and other political parties.
This morning we're reporting that a local Tory councillor has retracted his withdrawal of support of one of the towns two Tory MPs. He's done this apparently after the intervention by members of his constituency association and other councillors.
Yet we never see these public spats from the Labour Party. This can't be because they don't disagree with each other, or because they don't disagree with central party policy. It is that they show more discipline in their public statements and keep their disagreements inside the movement.
One senior Ipswich politician suggested to us that this could be because Labour are more committed to winning. He suggests that, whilst Tory politicians believe they are elected personally, and could win just as easily as independents, Labour politicos know that they are elected because of the party.
Another senior figure in the town put the discipline down to a culture of fear within the Labour party, suggesting that the culture within the Tory and Lib Dem parties is much more open to debate. "A strong party, as is the case with strong people encourages debate and understands difference. Labour culture just isn't like that and is particularly 'top-down'."
It's as if the Tories commitment to defeating Labour is far less than Labour's commitment to defeating the Tories. Sometimes the Tories underestimate how much they are despised by some Labour activists. They shouldn't. Labour's candidate in Eastleigh wrote about how he felt a surge of excitement when he heard of the assassination attempt on Margaret Thatcher by the IRA in 1984; an attempt that killed five people.
This sentiment isn't uncommmon within the Labour movement. A quick search on Google finds several Labour councillors who have publicly stated they will celebrate when Mrs Thatcher dies. Not just Labour councillors, but council leaders too. I cannot imagine any Labour or Lib Dem politician whose death I would celebrate, past or present. Not even the man who took us into an illegal war, Blair, or the man who spent our Grandchildren's future, Brown.
There are a number of very pleasant and personable Labour politicians in Ipswich. But there are also those whose politics is the politics of hate and envy. These people are much more committed to beating the Tories. It is a lesson the Tories should learn, otherwise they'll become an endangered species here in Ipswich.
Filed under: Campaign Activity, General Tagged: | Conservatives, Eastleigh, Ipswich, John O'Farrell, Labour